Finally—A Beautiful Dress For So Much Less
At Candler Budget Bridal, we believe that everyone, regardless of their price range, should be able to afford their own DREAM bridal gown. That's why we've dedicated ourselves to providing beautiful dresses and gowns at reasonable prices here in the Asheville area. For those in the early stages of wedding planning, we encourage you to have a look at our gallery and browse Candler Budget Bridal's Google Review page to get a better sense of what we can do for you!
Call Now: (828) 670-1871

A NEW line of TOP DESIGNER GOWNS has arrived! We have over 75 plus gowns in stock from sizes 4-26 that are $800-$1000. These dresses are absolutely amazing and they won't last long! Our $400-$1,000 Wedding Gowns are still growing with over 500 in stock and new ones coming in monthly and even weekly!
We have a Wedding Dress for everyone! Call today and make your appointment with one of our experienced consultants who will help you find THE dress of your dreams and in your budget!
New Designer Wedding Gowns from Sizes 2-32, Ranging in Price from 

$400-$1,000.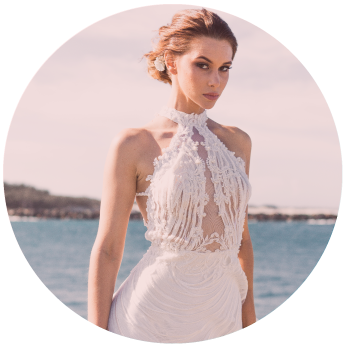 Whether you're looking for a traditional design or something more contemporary, Candler Budget Bridal is sure to have a gown for you.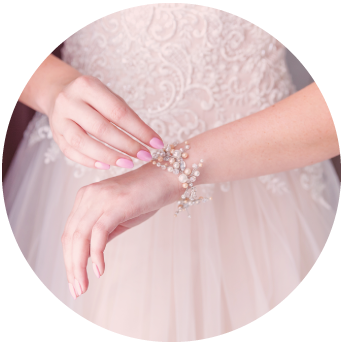 Accessories can do wonders for overall style. At Candler Budget Bridal, we take great pride in helping you to craft a look that's all your own. 
Quit Dreaming Of The Perfect Dress, Come In Today And Make That Dream A Reality!
Shop Hours
Tuesday – Friday: 10:30AM – 4:30PM
Saturday: 9:00AM – 3:00PM
Sunday, Monday: Closed
View Our Gallery to Get an Idea of Our Selection!
Jasmine C.
Got my dream dress thanks to this place and them working with your budget! I found a dress with minimal alterations and can't wait to walk down the aisle next week in it! The women here are so helpful and incredibly sweet! Will recommend to any future brides I meet!
Gracie Spencer
The absolute first and only place you should go!!! I was blown away by how attentive all the ladies were. The whole experience from the moment I walked in the door was one that my dreams were made of. I LOVE that my party had our own room, it felt so intimate and I felt more free to be myself since it was just myself and loved ones. You can definitely tell that this bridal shop is focused on the reason you are there and not just wanting to put you in the most expensive dress in the store. I did purchase the most beautiful gown that I have ever worn in my life, and it was a quarter of the price of other bridal shops. Definitely a hidden gem!!!!
Kaylib Robinson
Got my dream dress thanks to this place and them working with your budget! I found a dress with minimal alterations and can't wait to walk down the aisle next week in it! The women here are so helpful and incredibly sweet! Will recommend to any future brides I meet!
Danielle Vettese
Such a great experience!! We stumbled upon this place by googling Wedding Dresses near me. I had already been to a much bigger "chain" boutique in Asheville .. .tried on over a dozen dresses and left disappointed and tired. A week later, we stopped at Candler Budget Bridal on a Saturday morning…not really expecting much….and I was blown away! Such nice ladies, an extremely wonderful selection, and incredible prices! I absolutely adored every dress I tried on, which made picking "the one" that much harder. I left with a dress that morning…half the cost of what I was expecting to pay. My one piece of advice for you brides to be…. don't shop to early. You take home the dress you try on. So if you plan on losing a bit of weight… try and wait it out to avoid massive alterations. Other than that… get ready to SAY YES TO THE DRESS!
Donna Bouchillon
The personal touch that they gave was amazing. They were so genuine and cared about making the bride feel certain about how she felt. They gave you an experience that no where else would be able to have given. I would recommend this place 100xs over! I was so happy with my dress and the selections they had to choose from.
Ryann McCormick
I had an appointment on Saturday April 6th and it was the most amazing time ever!! It was everything I pictured for trying on wedding dresses. There was so many dresses to choose from and everyone was so friendly and helpful. It was the most top notch experience I have had! I felt like a princess and it was so focuses on my happiness and overall experience. I met the owner as well as she was the most kindest soul. I loved her mission and how she believes every girl should be able to afford the dress of their dreams! I bought my dream dress for $600 and Candler Budget Bridal made ever wish I had come true. If you want a high quality experience without breaking the bank, then this is the place for you!! Thank you so much ladies ♡
Mandy Wildman
If you are a bride who is on a budget there could be no better place to find your gown. The owner and consultants are nothing but kind and loving. As a bridal gown designer I am so happy to know that this is how the brides I refer are cared for.
Kassie Kessler
The experience I had here was amazing that I had with my friend. My friend had a bad experience at Davids Bridal. So I decided for us to take a trip here. I wish this place was around when I was getting married years ago. The prices are AMAZING!!The dresses are gorgeous. The fitting room is nice and big and you dont feel crammed while trying to get ready. The owner is extremely thoughtful. I would highly recommend this place if your looking for a beautiful dress at a FANTASTIC PRICE!!
Alyssa Ratliff
I absolutely found my dream gown here today for an absolutely wonderful price. The staff made it an absolutely wonderful experience and were so helpful and considerate and gave me full attention and assistance. I couldn't have asked for a better experience and I am so glad I came here first. I would recommend anyone come here before they even think about going anywhere else!!!!!!! I am over the moon with my dress and the wonderful experience I had here!!!!!!
Nichole Culler
Absolutely the best experience. The women there made me feel so special and really helped me more than I could have imagined. I went to davids bridal first and what a huge mistake that was. Davids was horrible to me I left davids in tears and was ready to give up finding a dress. I remembered seeing candler at the pink bridal show in Knoxville and decided to make the drive. Best decision because I found my dress and what a one of a kind experience. I was so happy leaving there i was literally jumping from joy. Don't let the outside fool you! I can't say that enough!
Hannah Spruill
This was the best experience shopping for a wedding dress! They were so welcoming from the moment I walked in. I can't believe I found the dress for such a great price. Thank you ladies so much for making it such a great experience. I would definitely recommend coming here first!
Contact Us For More Information